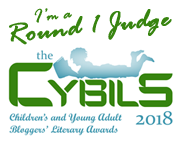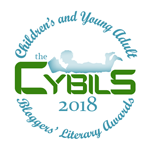 Most of my reading is from the Cybils nominated books.
My category is Middle Grade Speculative Fiction. Thank goodness I belong to two spectacular library systems, King County (kcls) and Seattle, so I can get a lot of the books.
I Read:
Granted
, John David Anderson. A fairy on her first wish-granting expedition finds she needs a friend to help her get things done. Also that the random allocation of wishes may not be the best approach, both for fairies and humans.
The Nebula Secret
, Trudi Trueit. Boarding school action story! A school for smart scientist types, complete with holo-deck technology, has unexpected dangers for our hero, left over from the work his mom was doing at the school before her tragic death ten years ago. A mysterious society is at work, of course. As an adult, I was amused at some of the shenanigans -- no one notices when the children narrowly escape a poisonous gas, and the kids don't wonder why the technician who saved them makes no report.
The Land of Yesterday
, K.A. Reynolds. When her brother dies, Cecelia's family -- her parents, herself, and her house, is plunged into grief that hobbles their lives. The mother disappears, the father can't cope, and the house goes on a murderous spree blaming Cecilia for everything. There's a lot of magical realism and lovely images accompanying Cecilia on her heroic quest into the land of the dead to set things right.
Bone's Gift
, Angie Smibert. A quiet story of family love and betrayal, set in a small coal mining town during World War II. Bone is inheriting a magic gift traditional in her mother's family, but her father refuses to belief it because he blames her mother's gift for her early death. Several other family members are also twisted up over this loss, and the echoes put Bone in danger from several directions. It's part mystery, part family drama, and part history.
Lulu the Broadway Mouse
, Jenna Gavigan. I was charmed by this story of a tiny mouse with big dreams and a bigger capacity for friendship. It recalled childhood rereads of
Theater Shoes.
The ending was nicely pat with even the nemesis mean girl showing some depth and character, but not in an unbelievable way.
Minecraft: The Crash
, Tracey Baptiste. This book borders on YA, but the emotional immaturity of the main character and the Minecraft setting should keep it of interest for younger kids. The protagonist uses a warped Minecraft game to process her grief over the death of her best friend, which she caused by distracting him while he was driving. I play Minecraft, and I alternated between being baffled by their foolish (ignorant?) choices in the game and then amazed at their advanced skill.
The Third Mushroom,
Jennifer L Holm. The grandfather who turned himself young again comes back to join his granddaughter in middle school. She is wondering if her best friend might be something more and also looking for a science fair project. Grandfather pulls a Bruce Banner by injecting himself with serum but the book is more interested in the romance question and the sadness of losing a pet.
Good Dog,
Dan Gemeinhart. The dog dies in this one. This is not a spoiler -- we find out in the first sentence. But this dog still has something to do, and he turns his back on the first afterlife to try to get it done. A good dog story, if a bit emotionally manipulative.
Earth to Dad,
Krista Van Dolzer. A shy and overprotected boy in a post-apocalyptic society trying to relocate itself to Mars makes a new and unruly friend. But the terrible secret his mother is keeping from him warps all his relationships and undermines his steps towards maturity. The science didn't make sense (Mercury popped out of orbit when Jupiter does a shimmy?) and the mother psychological problems were never addressed, but the boy himself was engaging and sympathetic.
The Truth About Martians,
Melissa Savage. This story about meeting up with aliens and having to battle the military to keep them safe runs a bit uneasily alongside the other story about a family dealing with grief and depression, although both are well executed. I do object to the scene having the baby clap her hands over her head; for a while I thought that was a sign that our main characters weren't Earthlings.