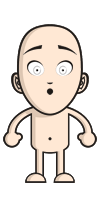 Well, the kids can stop worrying about me nagging them to join the library's summer reading program. Now I can stop living vicariously through them and sign up for myself at King County Library System's
Adults Summer Reading
! Mine is much better than the one for those silly kids anyway.
I've got badges to earn, and lists to make, and quizes to complete, and goals to set, and, and, and! It's like they took everything I like most in life, wrapped it up in books, and gave it to me. I'm as happy as a cat in cream. A dolphin in the sea. A worm in a book.
Anyway, I'm plugging along, entering my books and my time, and looking out for a chance to make a good quiz. I joined last week, and I've already reached at least level one for most of the badges!
The badges include:
You've Joined!
This one was not difficult.
Reading Time
:I forget if I set a goal or if there is a program goal, but I haven't made it yet.
Ebook Reading
: I got this one.

Reading Goal
:
I set this for I forget how many books but I haven't made it yet. Update: I made it. It was something silly like 17 books in two months or something.
Quiz Maker
: I did one for
Missoula
.
Quiz Taker
: I'm at level 15!
Quote
: I used one from a poetry book. Also found a good one in
Most Dangerous
.
List
: No surprise that I've earned this one!
Tag
: I can throw some down!
Similar Title
: This was fun, because I had just noticed similarities between two books.
Star Rating
: Rate it, baby!
Shelve it!
: This is just putting books on your Summer Reading list. I think it's supposed to only be library books. I'm at 8.
Comment
: Soon I'll have something to say.
Summary
: I'm not good at these. But I'll do one for a virtual badge!
Also, for my own personal Summer Reading, I want to do a book a day (#bookaday on twitter). I'll count on my picture books to keep me on track. Summer for me started on June 25th, and ends whenever the school year starts up again. So:
June:
25:
Missoula
, Jon Krakauer
26:
Lock In,
John Scalzi
27:
All-of-a-Kind Family Uptown,
Sidney Taylor
28:
The Spider's War,
Daniel Abraham
29:
Kiss Me Deadly,
ed. Trisha Telep
30:
Gentleman Jole and the Red Queen,
Lois McMaster Bujold
July:
The Darling Dahlia's and the Eleven O'Clock Lady, Susan Wittig Albert
Starry River of the Sky, Grace Lin
Only a Promise, Mary Balogh
Castle in the Air, Diana Wynne Jones
Death Cloud, Andrew Lane
Midnight Blue, Pauline Fisk
Fires of Winter,

Roberta Gellis

Hotel Ruby, Suzanne Young
To Sail a Darkling Sea, John Ringo
Demigods & Magicians, Rick Riordan
Mystic and Rider, Sharon Shinn
The Sword of Summer, Rick Riordan
The Time Traders, Andre Norton
The Reason I Jump, Naoki Higashida
Ancillary Justice, Ann Leckie
The Fantastic Flying Books of Mr. Morris Lessmore, William Joyce
Bronze Gods, A.A. Aguirre
Footer Davis Probably Is Crazy, Susan Vaught
Over Sea Under Stone, Susan Cooper
Dog Warrior, Wen Spencer
Royal Street, Suzanne Johnson
My Life in the Bush of Ghosts, Amos Tutuola
Death at Gills Rock, Patricia Skalka
Listen, Slowly, Trannha Lai
This Book Is Overdue..., Marilyn Johnson
America: Imagine a World Without her, Dinesh D'Souza
Born of Fury, Sherrilyn Kenyon
Prey For a Miracle, Aimee Thurlo
Heat of the Night, Sylvia Day
Counterpunch, Aleksandr Voinov
Only Enchanting, Mary Balogh
August:
Funny in Farsi, Firoozeh Dumas
Penric and the Shaman, Lois McMaster Bujold
Bad Blood, Dana Stabenow
Star Nomad, Lindsay Buroker
Castaway Planet, Ryk E. Spoor
Friendly Gables, Hilda Van Stockum
Islands of Rage and Hope, John Ringo
Cruel Miracles, Orson Scott Card
Find Me, Rosie O'Donnell
The Blackthorn Key, Kevin Sands
A Court of Thorns and Roses, Sarah Maas
Front Lines, Michael Grant
101 Famous Poems, ed. Roy Cook
The Ordeal of Change, Eric Hoffer
The Crocodile's Last Embrace, Suzanne Arruda
Saga Vol 1, Brian Vaughan
Coraline, Neil Gaiman
Blackbird Fly, Erin Entrada Kelly
Flight of Magpies, K.J. Charles
The Hollow Boy, Jonathan Stroud
I Could Do Anything... Barbara Sher
March, Book Two, John Lewis
Moon Called, Patricia Briggs
One False Note, Gordon Korman
The Golden Princess, S.M. Stirling
Rapture in Death, J.D. Robb
Jackdaw, K.J. Charles
Town in a Cinnamon Toast, B.B. Haywood
Hour of the Bees, Lindsay Eager
Star Trek 2, James Blish
Afternoon of the Elves, Janet Lisle
September:
Uncovering You: Contract,

Scarlett Edwards

The Man in the Brown Suit, Agathat Christie
Brown-Eyed Girl, Lisa Kleypas
The Last Wish, Andpzej Sapkowski
White Night, Jim Dresden
Galactic Derelict, Andre Norton
Changes, Mercedes Lackey (end of summer)
Extras:
Sorcery and Cecelia, Patricia Wrede & Caroline Stevermer
Lights Out! Donald Bain
The Grand Tour, Patricia Wrede & Caroline Stevermer
The Mislaid Magician Patricia Wrede & Caroline Stevermer
Firewing, Kenneth Oppel
World of Ptavvs, Larry Niven
Queer Trade, K.J. Charles
Eidolon, Grace Draven
Beholding Bee, Kimberly Fusco
Touching My Father's Soul, Jamling Tenzing Norgay
Honor Girl, Maggie Thrash